About pesticides around us
Pesticides have permeated the planet so thoroughly over the past decades that they can now be found virtually everywhere. In rivers and taps, in the bodies of fish, birds, insects, even in your dog's hair or in the dust on your bookshelf. Yes, they are also in the human body and in food. Yet no one knows exactly what the long-term effects of pesticides and their combinations on human health are.
Would you like to have the latest information and find out where the Czech Republic really stands? Download the brief 21st Century Pesticide Guide for the most up-to-date information on pesticides. In many cases, it also covers other EU countries.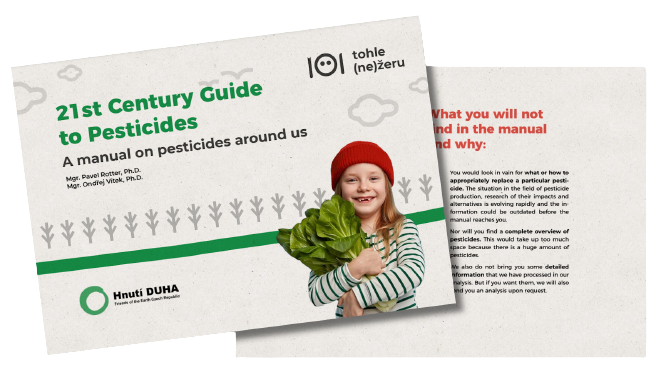 21st Century Pesticide Guide